We commit to providing safe and supportive environments which nurture the wellbeing of all students and staff in our community, and hold firmly to the belief that they have a right to be safe, respected and valued in an inclusive environment. We know that when students are happy, they are more engaged with their learning.
Schools benefit from wellbeing initiatives and pastoral care support through Sydney Catholic Schools – in areas such as anti-bullying, positive behaviour, student counselling, refugee support and child protection – which range from universal support for all students, to targeted interventions for students with complex social and emotional needs.
All Saints Catholic College values the fostering of positive relationships as the key factor in the development of the whole person. Student wellbeing is at the core of Catholic school life; it is the heart of informing those committed to Christ and charged with student care. At All Saints, student wellbeing is the guiding principle of our pastoral care evidenced within our primary Buddy program to foster social skills, our appointed Leaders of Wellbeing for each Year group tasked with monitoring, challenging and advising students and our Years 11 and 12 pastoral care program with lessons in anti-bullying and cyberbullying. Our philosophy of student wellbeing is born out of Catholic teaching based on the unique human dignity of each person created in the image and likeness of God.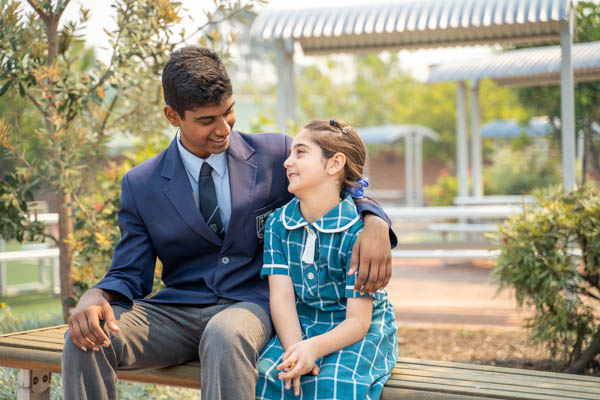 Student Counsellors (K–12)
The college has a number of student counsellors to provide guidance and support. Students are able to make a personal appointment or can receive a referral on the advice of a teacher.
Family Liaison
Staff are available to provide liaison assistance to families who are of multi-cultural background. Contact the office for more information.
Sydney Catholic Schools rejects all forms of bullying behaviours, including online (or cyber) bullying, by maintaining a commitment to providing safe, inclusive and respectful learning communities that promote student wellbeing for learning. Staff at Sydney Catholic Schools are committed to employing wellbeing strategies that allow for a healthy school environment where bullying is less likely to occur.
If your child is experiencing bullying of any kind, or you have a wellbeing concern, we have a number of support services available for parents/carers and students, as listed below.
Support services:
Family and Community Services Helpline: 133 627
NSW Health: (02) 9391 9000