By connecting to the real world of students' lives, authentic learning enables students to become lifelong learners who contribute to society and the wider world as active and discerning citizens. Authentic learning is central to our work as Catholic educators because it promotes the continual growth and wellbeing of the whole person — spiritually, intellectually, emotionally, socially and physically.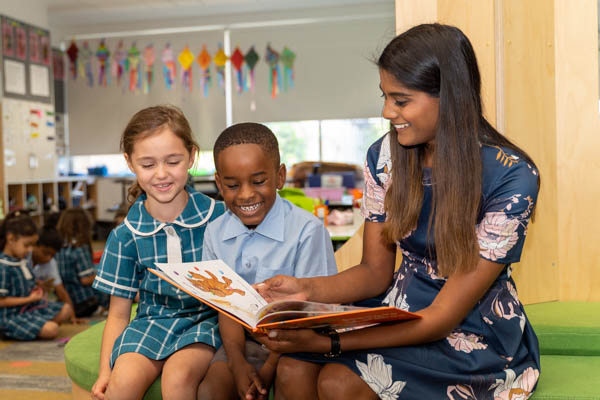 At All Saints Catholic College, we invite students to engage in a learning journey that enriches the whole person, and inspires them to 'love not only in word and talk but in action and truth'. By offering a rich and holistic curriculum that is student-centred and differentiated, students have the ability to reach their full potential through learning programs that explore their interests, strengths, goals and learning needs.
Successful learning outcomes recognise the need for students to be collaborative, creative, adaptable, self-directed, and critical thinkers. This is achieved through a commitment to the following learning principles:
The delivery of new learning and teaching environments where the curriculum and instructional tools reflect today's world and encourage students to engage, communicate, create and collaborate in meaningful ways.
Flexible learning spaces allow teachers to adapt the learning to meet the needs of students – to personalise instruction and allow students to explore different modes of learning, like our gifted and talented Newman Selective Gifted Education Program.
Dedicated school focus on the transition of students from primary into secondary school; this same level of focus on transition can also be seen as students move into the senior college.
Our knowledge of gender differences within learning styles and the creation of single-sex classes for core subjects in the middle school (7–10) with the benefit of being in a co-educational learning community.
We place great importance on the development of the whole person – spiritually, academically, socially, emotionally and physically – in a safe, nurturing environment with values based on the gospels.
While the college has an excellent reputation for academic achievement and outstanding student learning growth, and the active engagement of parents is highly valued.