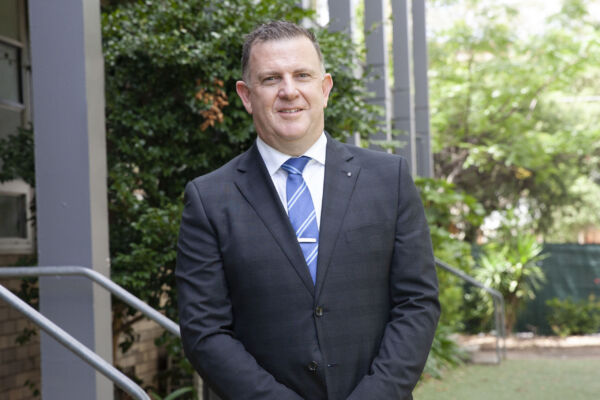 As principal of All Saints Catholic College, it is my pleasure to warmly welcome you to our College. We are delighted to have this opportunity to introduce you to our unique schooling community and share our ethos, story, and aspirations with you.
This year marks a new chapter in the history of All Saints as the College and parish embarked on an innovative model of schooling, signaling a new dawn for education. Our All Saints campuses are the first fully operational Catholic systemic K–12 school in the Archdiocese of Sydney, operating across two sites; Liverpool and Casula. Our endeavour is built upon the shoulders of the clergy, religious orders, and parish community that have come before us. Currently, we have 2100 students and 230 staff, making us not only the most prominent Catholic school in the Archdiocese of Sydney, but we are one of the five biggest Catholic schools in Australia.
As students traverse the full schooling journey, they will experience an alignment of our learning continuum across the full K–12 divide. This website showcases many of the unique opportunities we offer students in the areas of faith, academic, social, and sporting development.
While innovative, we maintain our commitment to the Parish and founding Charisms, upholding our mission of fostering excellence in education where Gospel values are central. Our students are part of a dynamic community, inspired by Christ and shaped by the All Saints ethos beyond their schooling years.
I am privileged to lead such a wonderful school and welcome you to our College. I look forward to having the opportunity to meet with you.
Mr Daniel McInerney
Principal K–12
Proudly Part of the Community of Sydney Catholic Schools
Our school is part of a system of 147 low-fee Catholic schools in the Sydney Archdiocese.
Sydney Catholic Schools are thriving Catholic communities that ignite a love of Christ through excellent teaching and learning to empower students to reach their full potential.